Attention: Anyone Who Struggles to Maintain a Healthy Weight!
"Are You Sick And Tired Of Trying Diet After Diet?"
[Imagine Never Having to Diet Again!]
Are you discouraged and frustrated because…
You've Gained Weight in the Past 5-10 Years and Can't Seem Lose It
Your Doctor Says You are Borderline or Pre-Diabetic
Your Cholesterol is So High that the Numbers Scare You
You're Tired of Trying Fad Diets that You Know Won't Work
Introducing Your Personal GPS for Weight Loss
What is a GPS?  It's a Global Positioning System that enables us to go from where we are today to where we want to be in the immediate future.
When you start thinking about food and eating in a fundamentally different way than you ever have before, your life will be forever changed. You will have a new relationship with food and eating that comes from the desire to feel better and be healthier.  You will break the cycle of craving that drives you to eat food laden with sugar and carbohydrates.
And your life will never be the same again…
Dear Friend,
I want to reach out to you today, because I have stumbled upon a way to lose weight and keep it off.  I call it the GPS to permanent weight loss.
Do you want to lose weight?  Do you want to stop trying diet after diet that costs you money and doesn't work? Do you want to stop the Yo-Yo diet merry go round where you lose weight, only to gain it back; maybe even more weight??!
I've discovered the GPS to permanent weight loss, and you can do it too!
Why Should You Listen to Me?
My name is Cheryl Major.  I have a degree in education, and I'm a Certified Nutrition & Wellness Consultant.  When I say I've lived and shared with others my own personal journey in wellness and how to eat, it's true.  Beyond that, I stumbled upon my own GPS to weight loss and management that helped me to lose 20 pounds.  Not just any 20 pounds either, but 20 pounds from those stubborn trouble spots that women struggle with.  You know what I mean ladies…hips and thighs!
If you struggle with your weight, I understand the pain and frustration you live with, and I know how expensive diet programs can be.  In fact, when I see ads on TV for weight loss systems that cost $200 – $500 per month, it makes me really angry. Even if you assume the meals they deliver to you are healthy and will really help you lose weight, you're still married to them forever at the outrageous cost of hundreds of dollars per month!  That is, until you learn how to do it yourself… and they hope you never learn to do that without them!
How to do it yourself is exactly what you will learn
You will track where you really are right now with your eating habits
You'll map a beginning and ending point for your personal Weight Management GPS
You'll create a realistic, doable GPS route to weight loss and even better, long lasting weight management that is simple to understand and easy to follow.  
No dieting required!
I created my own GPS route to solve a health issue I was struggling with, and I accidentally stumbled upon this.  Without dieting, I lost I lost 20 pounds…yes, no dieting and I lost 20 pounds!
In your GPS for Weight Loss you'll receive:
    Food Record Log so you can document what you eat and how you feel when you eat
    Sample Food Record Log to help guide you with this process
    Quick Reference Guide for Portion Control; know a smart serving size of many foods
    Sample Diet Plan to give you a guide line for planning meals for the day
You'll also get my three favorite dessert recipes that are easy and healthy.  This is not a program of going without; it's a GPS to help you make better choices for yourself.
I know you're wondering what this GPS weight loss system costs.  I could certainly charge much more than I do; just look at those programs you see on TV that cost $200 – $500/month for food that is delivered to your door (how healthy is that food;  what preservatives are in it, sugars, etc.)  My GPS for weight loss is not promoted by anyone already rich and famous, so you're not paying their high celebrity endorsement cost.  It's written and shared by me, the one who discovered it and who wants to share it with you at a fraction of what it's truly worth.
What would it mean to you if you could really lose weight and keep it off?  How would it change your life if you could write "done" next to that goal to lose weight? Would you have more energy, sleep better, have more confidence?
For a limited time, I am offering this amazing GPS for Weight Loss for only $27.00!
I know I can charge much more for this program, but my goal is to help you help yourself discover a healthier, happier you.
This price of $27.00 applies to the first 50 people to purchase the program; then the price will increase…so don't wait.  This opportunity is truly life-changing!
I'm so sure you will love your GPS for Weight Loss, I'm offering you this unconditional, no questions asked guarantee.  If the GPS for Weight Loss does not perform exactly the way in which we have described, simply contact me within 30 days, and I will immediately give you a prompt refund of your purchase; no questions asked. You have absolutely nothing to lose except that unwanted weight.
Simply click on the "Buy Now" button below.
Buy now to download immediately.  Don't you think you're worth it?
I think you're worth it!
"GPS For Weightloss!"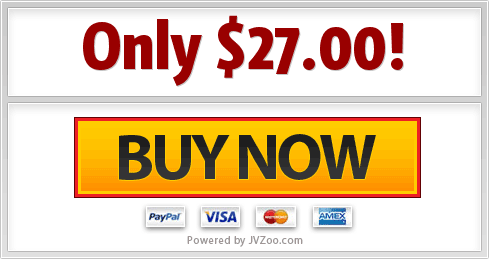 Cheryl A Major, CNWC
P.S.  Please check out my membership site:  https://TheHealthyEatingClub.com for ongoing support, original recipes and how-to instruction.
P.P.S: Have you grabbed my book on Amazon?  "Eat Your Blues Away" is available in both paperback and Kindle versions.  Please remember you do not need a Kindle device to read the Kindle version.
Disclaimers and Legal Rights | Affiliate/Earnings Disclaimer | Terms of Use | Privacy Policy